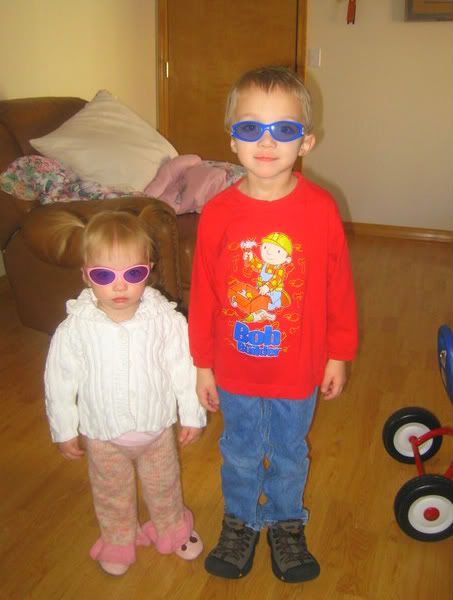 No, I'm not pregnant (shame on you for thinking that!!). I refuse to even try for another child until I get rid of the 30 pounds of baby weight that won't go away. So don't go there.
We are buying a house! I am very excited, and nervous at the same time. This will be our third move in 3 years. I am tired of moving. Hopefully we'll be there for awhile. I'll post pictures as we get closer to the closing date.

I have to admit, I'm better at reading other people's blogs than updating my own. Why? Well that would be because I don't think anyone reads my blog.

But just in case there is someone out there who is going through picture withdrawl, here is a very silly picture of my kids. Notice Dallin's shoes are on the wrong feet...AGAIN. I can't see how that is comfortable at all. Maddie never has them on the wrong feet, probably because she's a bit more particular than Dallin is.
And if anyone is wondering why I don't post pictures of myself. Read the first paragraph again.